About Me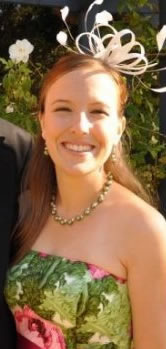 Hello! My name is Stephanie and I'm the crafty mama behind this site. Together with my husband and partner-in-craft Tobias I've put together a collection of homemade craft and gift ideas for those of us who love to make things but want them to be easy, quick and simple!
With the projects on this site we get to indulge our creative sides away from the office, and share with you our enthusiasm for giving homemade gifts, encouraging recycling, and saving money too!
Some of the ideas on this site are things that we learned to make a long time ago, and some are things that we're just learning now. I've always wanted an excuse to do more crafts, and my husband Tobias has always wanted to build a website, so we decided to work together to build this site. Actually, even though he won't admit it, I think he enjoys craft just as much as me! He's been into paper folding since he was a kid, so he wrote many of the pages about money origami and gift wrapping.
Tobias and I have a lot of fun working together on the site and it's very satisfying to see it grow and take shape. I still find it amazing that in addition to giving us a place to share our craft projects with the world, this site also earns us an income. In fact, our website has grown so much that it's now our full-time business! And I set out just hoping to cover my crafting expenses!
The income from this site has also meant that I can stay home and look after our son James, who was born in 2011, and our daughter Sophie, who was born in 2014. I am so grateful that I can choose when (and if) I go back to work. For now I can just focus on our children and don't have to worry about expenses.
We hope you enjoy the projects on this site as much as we enjoyed making them, and we wish you many hours of happy crafting!
Stephanie