Easy Homemade Gift Ideas
Looking for easy homemade gift ideas? On this page you'll find a range of tutorials for simple gifts to make for all the family, whether it's for Christmas or birthdays, or just because!
Here you'll find instructions for lots of random easy craft and gift ideas that can span several gift categories. If you are making a gift for a specific occasion (eg Christmas ) or type of gift (eg food ), then you can also use the navigation bar to the left to find many more seasonal gift ideas on other pages. But scan below too because you might just find something you like...
Easy Printable Gifts
Our printable gifts are probably the easiest homemade gifts to make and yet they look fantastic! You can edit your poster using one of our online poster apps, choose your color palette, download and print at home or your local print shop. So simple to do and these art posters look fantastic!
There's also some printable coupons to download - if you have the time to cut and staple! These are so cute and are personalizable too - who said an easy gift wasn't thoughtful too!
See the full collection of our printable gifts in our homemade gifts shop.
Money Origami
Sometimes we're really last minute and can start to panic about what we can make in limited time. Money origami is the perfect gift idea in these situations! Rather than buy something random from the store, you can give cash in a thoughtful or fun way that shows the recipient you have put time and effort into your gift. And who doesn't like getting money?
All our tutorials come with full instructions and even if you're a complete origami novice you'll be able to fold these! For more easy homemade gift ideas, check out all our tutorials (shirts, trousers, dresses, flowers, butterflies, a Christmas tree, and more!) on our money origami page.
Gorgeous (& easy!) Printable Cards
These three cards all come with printable templates so if you have some basic craft supplies and a printer they will only take you a few minutes to make! I love the dress card design which features book print from Jane Austen's Pride and Prejudice.
And take a peek at more card ideas on our free printable greeting cards page.
Easy Homemade Gift Ideas
If you want to actually *make* something to give, then these next easy homemade gift ideas might suit.
I especially love making lavender and oatmeal bath tub tea. It smells divine and looks so amazing even though it is super quick to make.
This simple notebook is *so* easy to make, just fold a pre-fold card and staple in some paper. They're quick to decorate and so handy to have in your purse or bag.
I made these cute brooches with my Mother's group and seriously, if we can make them while sleep-deprived and with a child hanging onto our legs then anyone can!
Both the friendship and paracord bracelets are super easy to make too, but these do take a bit of time to weave. You get much faster at it with practise though!
I especially love the printable paper star lantern tutorial! The star folds flat and so it's a nice little gift to pop in the post for a friend far away.
Super Quick and Easy Homemade Food Gifts
There are many delicious food recipes on our homemade food gifts page, but here are just a few super easy and quick recipes that I thought I'd mention. The flavoured sugars are probably the simplest, and only take a few minutes to make. Yum!
Easy Gift Wrapping Ideas
Once you've chosen your easy homemade gift idea, take a look at our gift wrapping ideas , including origami boxes, Japanese fabric wrapping, and more!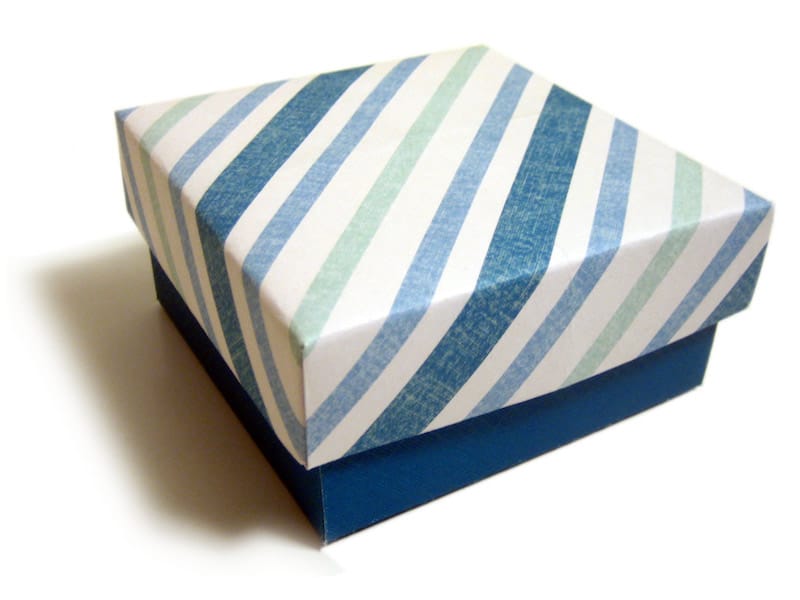 And check out all our printable greeting cards , including a free printable envelope template for many of the designs!