St. Patrick's Day Coloring Pages for Kids & Adults
Last updated: February 15, 2023
Free printable St Patrick's Day coloring pages, including pictures of rainbows with pots of gold, lucky shamrocks, and lots of leprechauns!
Saint Patrick's day, also known as the Feast of Saint Patrick, is held annually around the world on March 17 to celebrate Irish culture. It is believed that Saint Patrick brought Christianity to the pagans of Ireland, and the date of his death is celebrated as St. Patrick's day. The three-leaf shamrock is thought to have been used by Saint Patrick to explain the Holy Trinity to the pagan Irish, and has become a key symbol of the day. The day is celebrated by wearing green clothing or shamrocks, drinking and eating, and cultural events and parades to celebrate Irish music, language, and dancing.
Our Saint Patrick's Day coloring sheets for March 17 include a range of Irish-themed pictures, from easy pictures for little preschoolers to color in to more detailed drawings for older children and adults. They include pictures of shamrocks, rainbows, pots of gold, and more!
Free Printable St Patrick's Day Coloring Pages
To download a free coloring page for Saint Patrick's day, just click on the image or text-link underneath the image. These printables are for personal, non-commercial use only.
St Patrick's Day Word Searches & Activities
Looking for more St Patrick's Day printable activities? Here are some other pages you and your kids might enjoy:
St Patrick's Day Word Searches
Shamrock Coloring Pages
Shamrock Templates for Crafts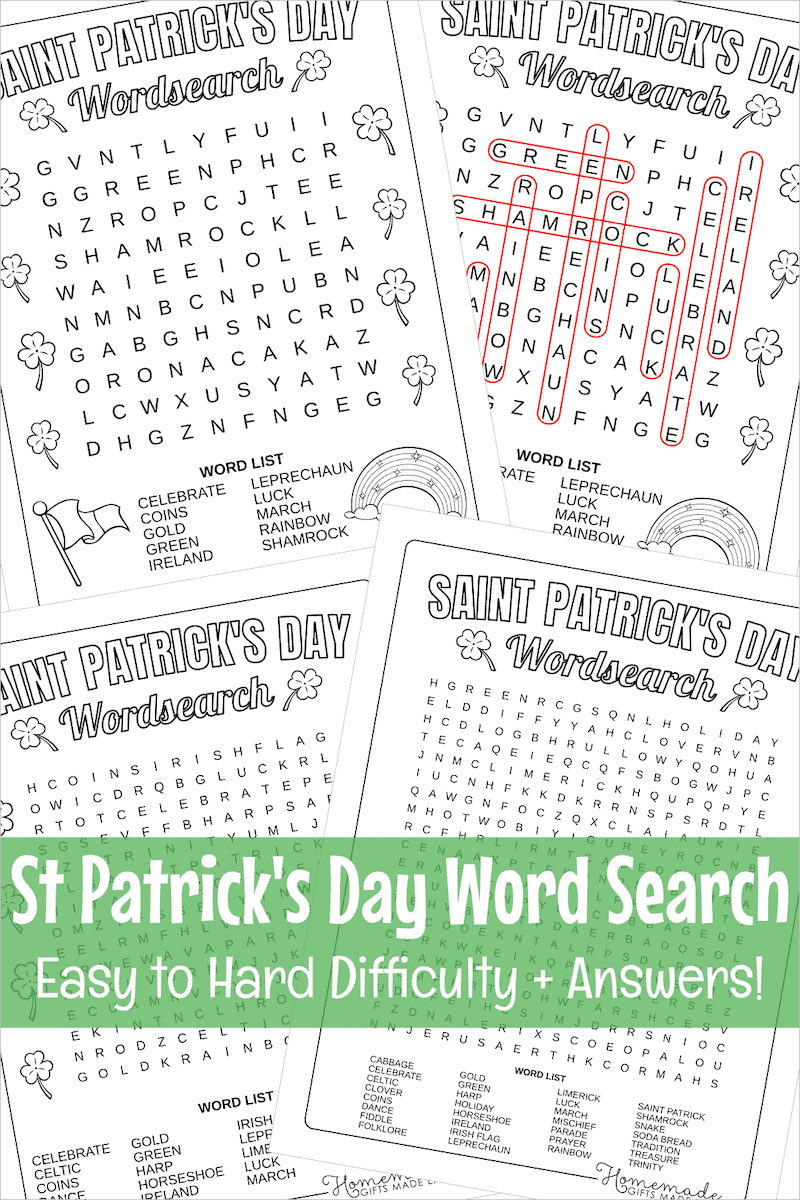 Rainbow Coloring Pages
If you enjoyed coloring in the St Patrick's Day rainbows, you might also enjoy our collection of Rainbow Coloring Pages.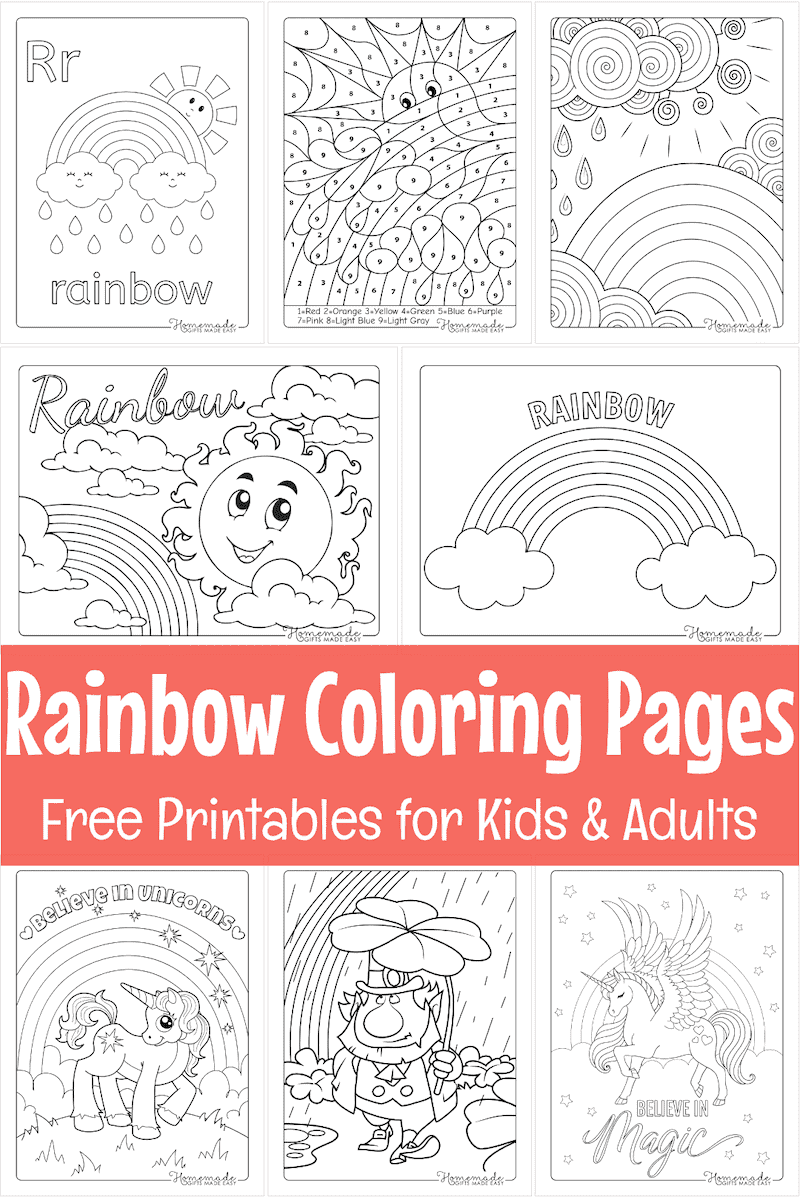 75 Magical Unicorns Coloring Pages
Looking for more free coloring pages? Check out our collection of magical unicorn coloring pages, from cute baby unicorns to majestic winged unicorns, to intricately-patterned drawings for those children (and adults!) looking for a harder picture to color.
Free Printable Mermaid Coloring Pages
Looking for mermaid coloring pages for a mermaid-themed activity or just because they're beautiful and fun to color in? From cute and playful pictures for little kids to intricate drawings for big kids and adults to color in, you'll find a large range of beautiful mermaid pictures to choose from!