Homemade Valentine Card

Make a gorgeous homemade Valentine card in just a few minutes! These heart-balloon cards are so cute and amazingly simple to make!
I love this simple homemade valentine card! Not only is it amazingly easy and quick to make, I think it just looks fabulous! I've always been a fan of "less is more" when it comes to card-making (usually because I have a child running around my feet wanting my attention!), and this fits the bill perfectly.
Last week I needed a Valentine card idea to lead a session at my Mothers' group and this is the result. I needed a design that worked regardless of whether the kids stayed in creche or not. At least *everyone* could manage cutting a heart and sticking it out onto pre-printed cards. And it gave us lots of time to chat too!
I've seen similar designs floating around on the web, including hand-written sentiments, or this gorgeous heart balloon card here at Soapbox Creations using a stamp for the "string", but as I didn't have a stamp I came up with this printable so I could print something similar at home. I hope you like it!
After I made this project I realised I had a chocolate heart in the kitchen, so I had to print out another template and try sticking the chocolate to the card. It really looks like a balloon now, and it's a great alternative if you don't have fancy scrapbook paper. Plus it's a special treat for your special someone too!
Materials
Firstly, you'll need to download the card template and print it out onto thick card-stock.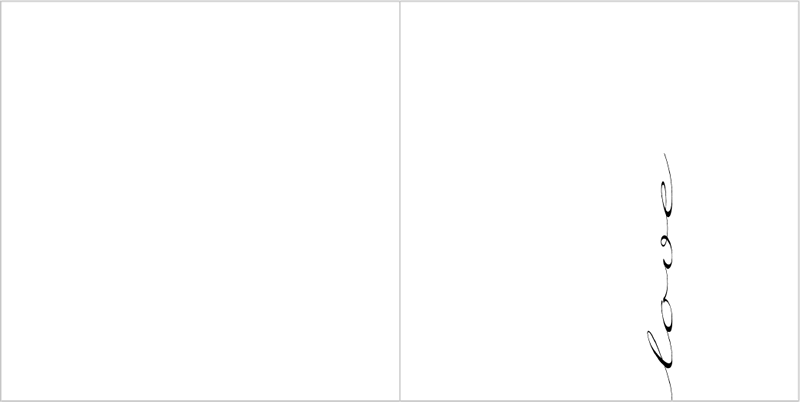 Click here to download the homemade Valentine card template.
And if you don't have a heart punch, then you can download our heart template below.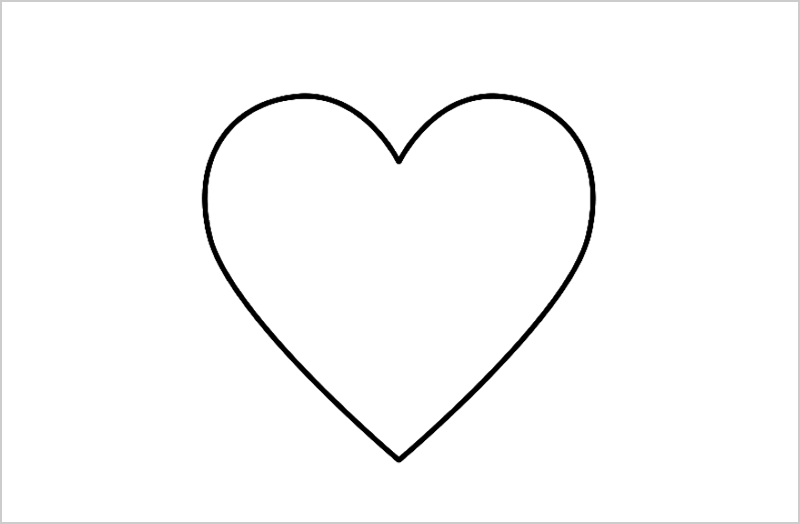 Click here to download the heart template.
And you will also need:
Ruler and craft knife/blade
Cutting board
Scissors
Glue stick, or adhesive foam squares
Decorative paper for heart. You can use scrap-booking paper (I'm using a gorgeous red pebble embossed paper), or just find something from around the house. You could try shiny wrapping paper, cut up a used sparkly gift bag etc.
Alternative: small foil-wrapped chocolate heart and double-sided tape to attach
Homemade Valentine Card Instructions
Cut out the greeting card using the grey lines as a guide (do not cut along the center line). I find you get the best finish using a ruler and craft knife rather than scissors, but use whatever you have to hand.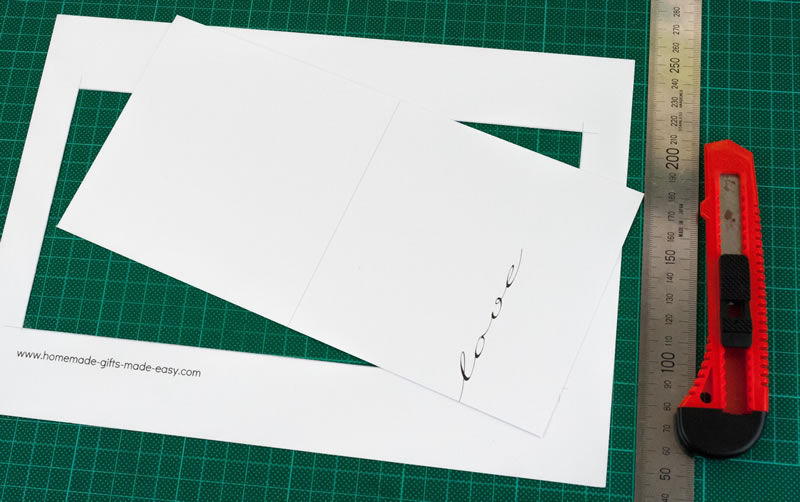 Line up your ruler with the center-line and score along this line, then fold the card in half along this line.
If you've never done this before, scoring the line before you fold the card gives a cleaner crisper fold as it puts a dent along the card to guide the fold. It works well to put your card on a softer background (I'm using a folded t-shirt), and then run along the line using the blunt edge of a knife and a ruler. You can use anything that is rounded, such as the blunt tip of a crochet hook etc too.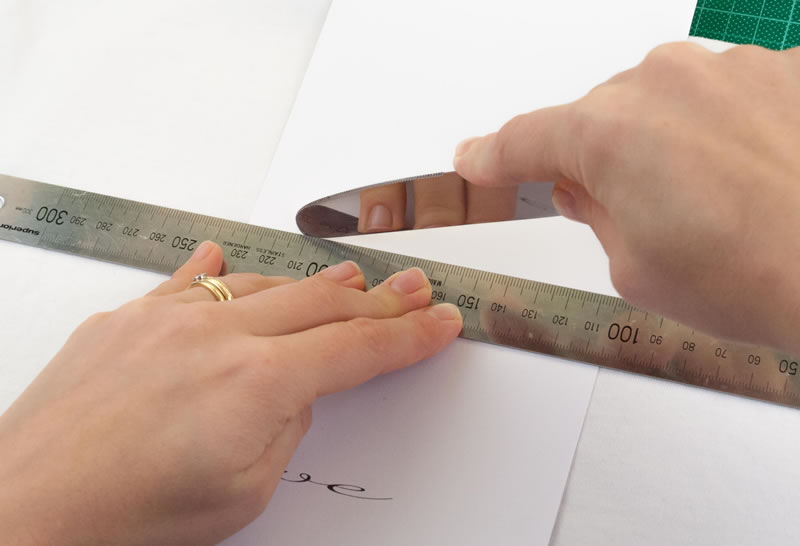 Now that you've prepared your card, it's time to prepare the decorative heart. Firstly, cut out the heart-template.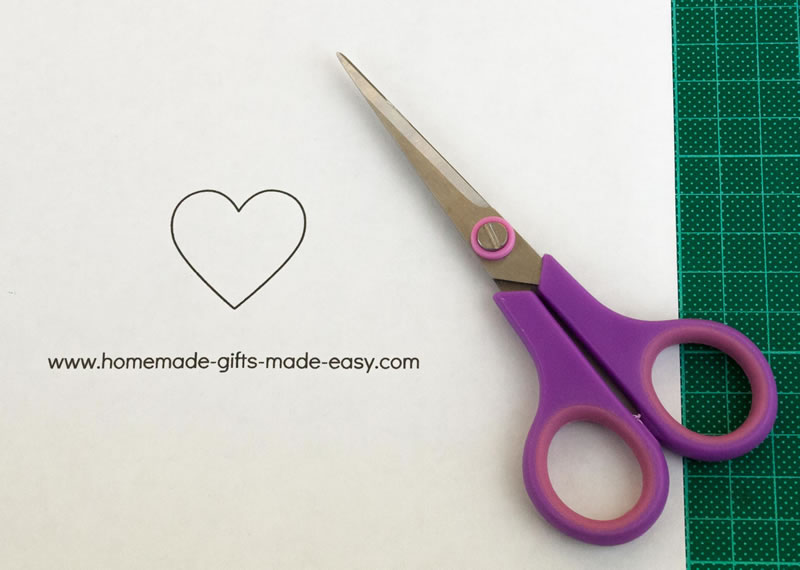 Trace around the heart template onto your decorative paper.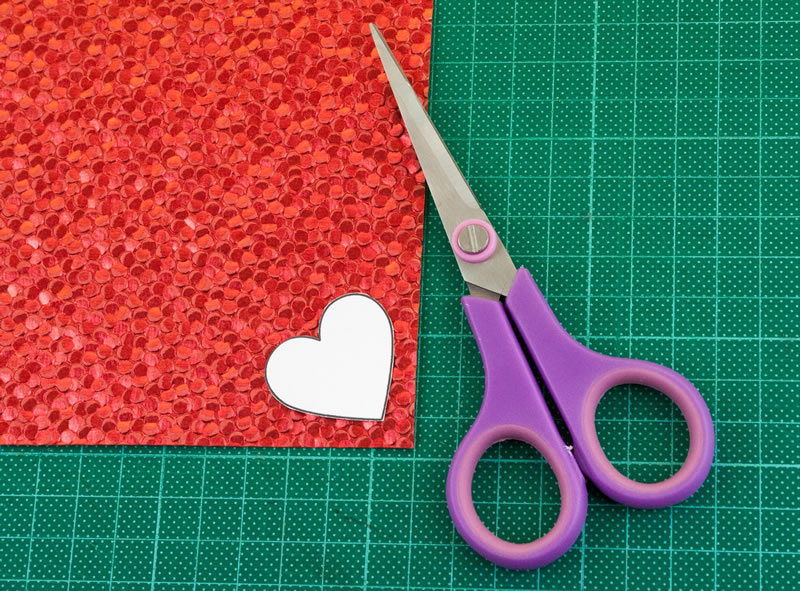 Cut out your decorative heart.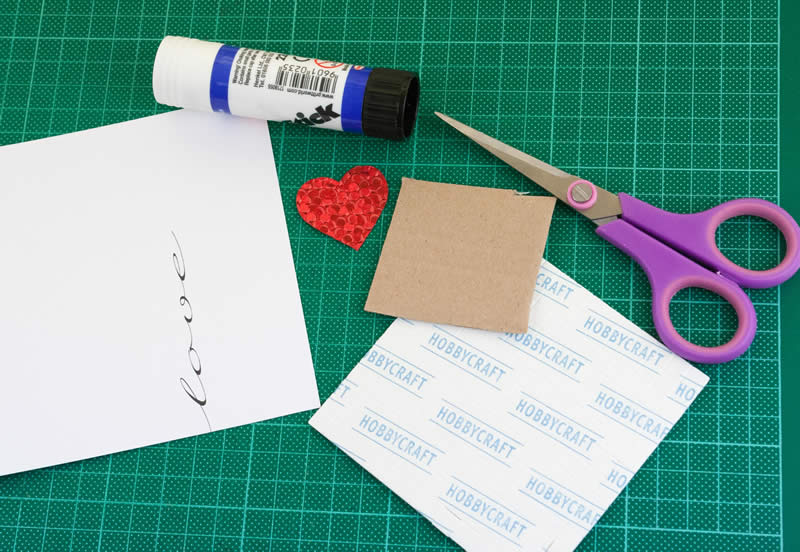 To make the heart balloon "pop" on the card and give it a 3D effect, you want to glue something onto the back of the heart to lift it up. If you have foam adhesive squares, use several of them to lift up the heart.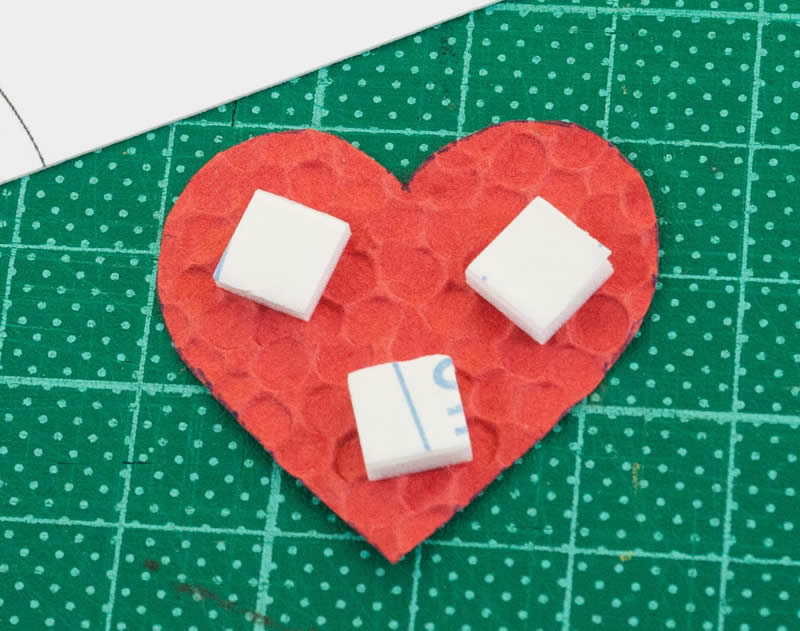 If not, you can use any other thick material, like a small square of card-board or some craft foam etc.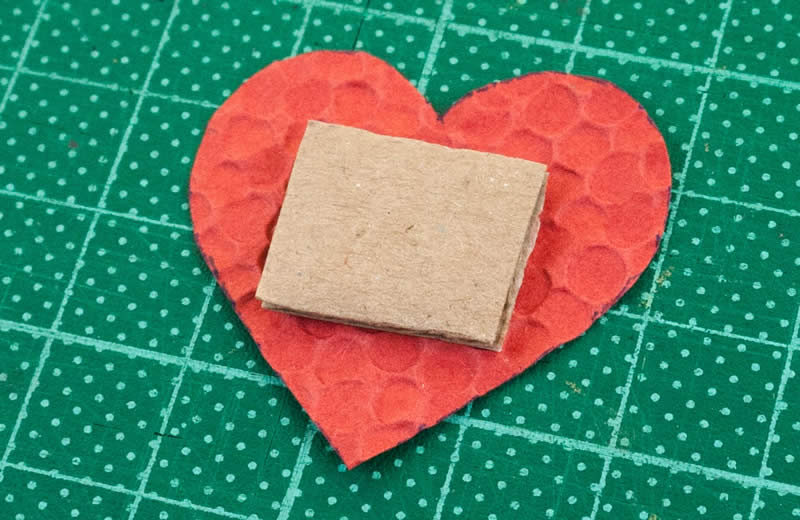 If you're using a chocolate heart, then you can stick it to the card using double-sided tape. You don't need any cardboard or foam backing.
Now stick your heart down onto the card at the top of the "string".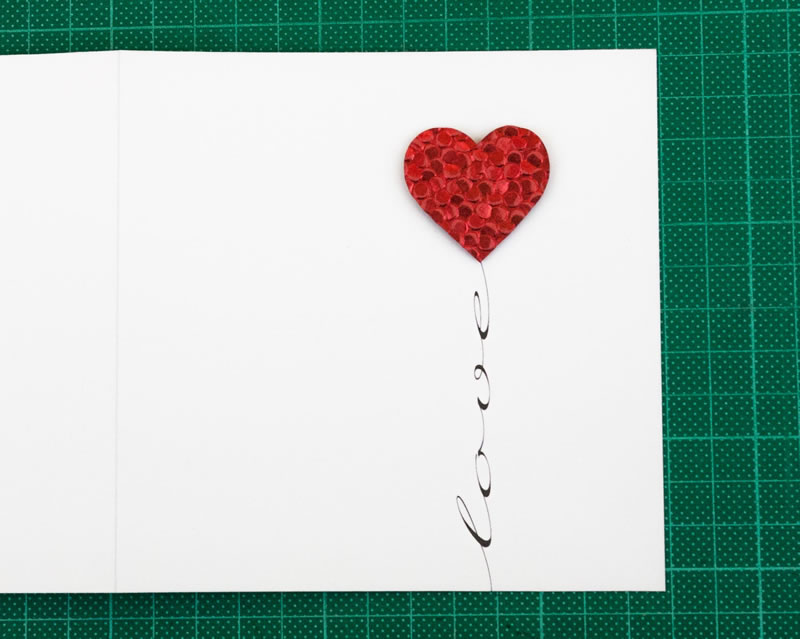 I just love this homemade Valentine card, it's so clean and simple. A lot of the ladies at my Mother's group then added more embellishments such as bows, adhesive jewels etc. But it's a great starting point, and fine to leave it as is.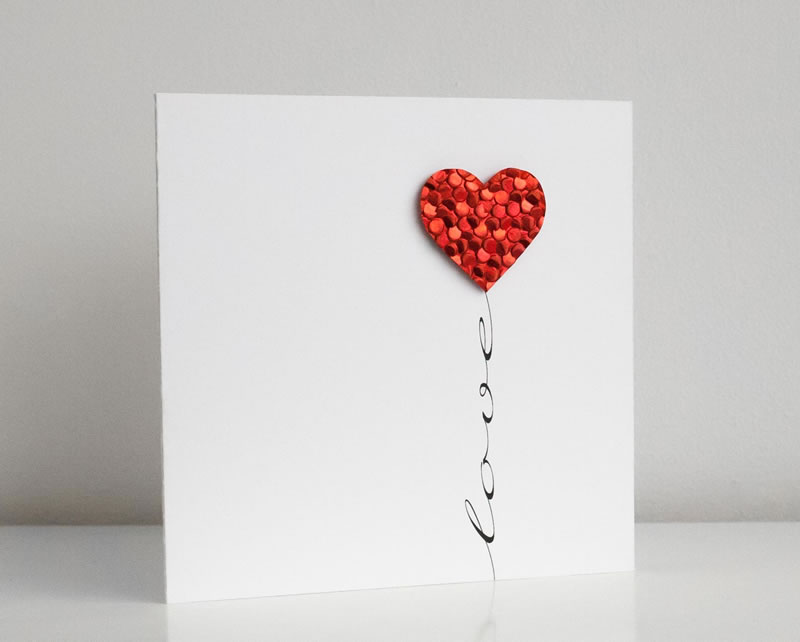 Envelopes
Need an envelope for your card? The printable card is a 5 x 5 inch square card, so hopefully you'll have a spare envelope of that size laying about the house.
If not, don't panic! It's really easy to make a simple envelope at home.
Follow our tutorial for how to make an envelope to fit any size of greeting card from a piece of paper.
Printable Valentine Cards
Looking for free printable Valentine cards? Take a look at our enormous collection of gorgeous cards, all completely free to download in beautiful high resolution PDF format. Perfect for saving you time and money while you spread some Valentine's day love!
Heart Coloring Pages
Take a look at our heart coloring pages for even more ideas for a fun Valentine's day craft activity. On this page you'll find a huge range of free printable pictures to download and color in, from simple heart outlines, to detailed drawings for older children and adults.
Free Printable Heart Templates
Take a look at our free heart templates for some easy Valentine's day craft activities for preschoolers and older kids too. You'll find a huge range of different-sized hearts, plus folding heart-shaped card templates, and a template for how to make a heart-chain too!