Fathers Day Cards to Make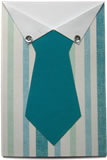 Looking for Fathers Day Cards to Make?
Follow these super easy step-by-step instructions to make a funky shirt-card for your Dad.
This card will only take a few minutes to make, and you can have lots of fun choosing the paper to make it from!
(Are you a Mom or teacher looking for fathers day card ideas for your kids to make? Then this design is perfect, because it's really simple.)
Materials
You will need
patterned card (6x8 inches, or 15x20 cm)
extra coloured paper for the tie (at least 2x4.5 inches, or 5x12 cm)
ruler
pencil
scissors
glue
Optional: sequins, buttons, or other embellishments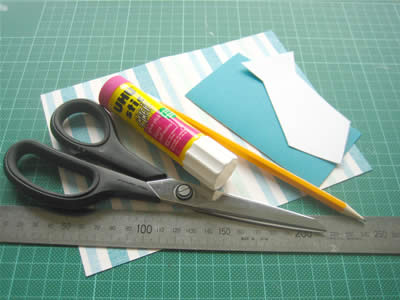 Fathers Day Cards to Make: Instructions
Step 1:
Firstly, cut out your tie-pattern from the smaller piece of patterned paper.
You can download my free Tie Template to help with this.
Simply print it out, cut it out, and trace around it onto your colored paper.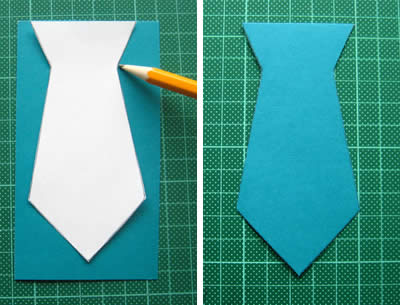 Step 2:
Now, fold your larger piece of patterned card in half, to form a crease down the centre.
On the inside cover of your card, mark the center point.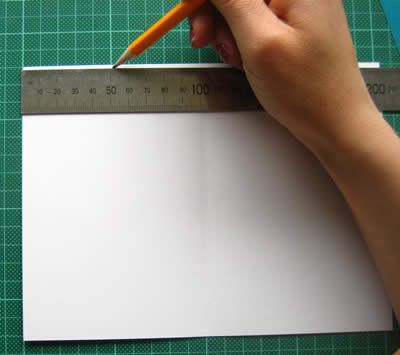 Draw a short line (about 1.25 inch / 3 cm) from the centre point straight down. Cut along this line with your scissors.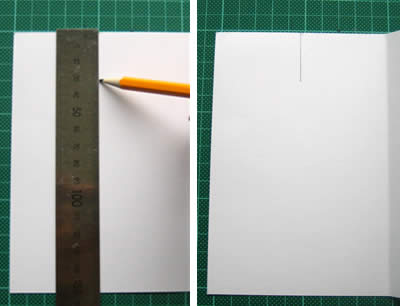 Step 3:
Now turn your card back over, so the pattern shows.
Fold down two flaps, creasing a line from the base of the cut you just made to the top corners of the front of the card.
This will make the collar for your shirt-card.
Step 4:
Position your tie on the front of your card and glue it in place.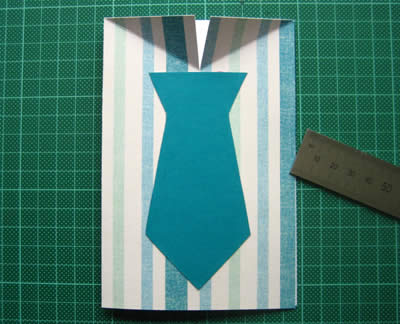 Now glue down the collar with your glue stick.
(You can put the card under a heavy book for a few minutes to help it stick down firmly).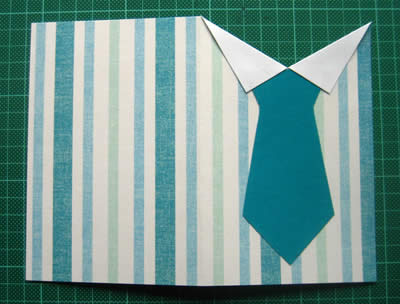 And that's it! Isn't this just the simplest card!
You can glue on some embellishments if you like. Here I have glued on two silver sequins for buttons.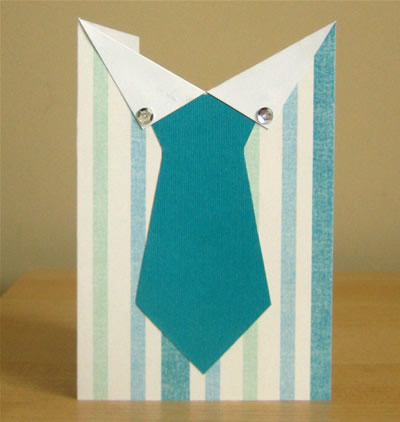 *New* Printable Father's Day Cards
Free printable Father's Day cards you can print and fold at home to give to your dad. They're really handy when you can't get to the store, and your Dad gets a special card made just for him!
What should I write in my card?
Stuck for what to write in your card to your dad? Check out my hand-picked selection of:
Happy Fathers Day Messages, Quotes and Poems
Happy Fathers Day Quotes
Happy Fathers Day Messages
Happy Fathers Day Poems
The perfect accompaniment to your homemade fathers day gift!
Want to make a super cool gift for your Dad?
Want to make your dad a really special gift for father's day? Here's how to make a personalized poster of all the things your dad likes...
Click here to generate your personalized "Dad Likes" poster