Printable Easter Cards
Download one of our free printable Easter cards in high quality PDF format.
I've collated some really artistic designs into this series of free Easter cards. All you need to do is download the PDF and print!
The templates are a single-fold design, so just cut around the outline (use the corner guides to help you), and fold down the centre! I'd recommend printing onto thick paper or cardstock, but you can also glue your print-out onto card to make it more sturdy.
Click on any of the images below to download your favourite!
Vintage Bird Design
A birdy on a branch, with easter eggs dangling from the branch on strings.
Stripy and Sophisticated Design
A striped easter egg with a white bow around it, and matching striped borders at the top and bottom of the card.
Psychadelic Rabbits and Flowers Design
Colorful 60s/70s "flower-power" style card with bunnies, birds, and flowers
Serene Green Tree with Blue Rabbit & Flowers
Cute Dangling Birds and Eggs Design
Little decorative birdies and egg-baubles dangling from strings.
Vibrant and Colorful Easter Egg Design
Colorful easter eggs on stalks - a vibrant and playful design
Cute Bird on a Branch with Dangly Egg
A bird on a branch, holding an easter egg dangling by a string from its beak.
Easter Egg Banner and Birds Design
Two birds holdinga banner betweent them, with easter eggs dangling from the banner
Download a printable envelope for your card!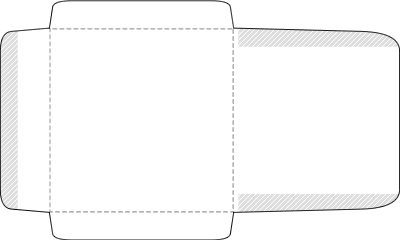 Printable Envelope Template
What's next
Want to make a gift to accompany your Easter card? Why not check out all the easy to make gift ideas on our
Homemade Easter Gift Ideas
page, including some beautiful
natural-dye easter eggs
using ingredients found in your kitchen!
Happy Gifting!