Free Printable Christmas Gift Tags
Last updated: May 14, 2021.
Download our free printable Christmas gift tags and jazz up your Christmas presents this year! We've made a selection of gorgeous scrapbook-inspired tags for you to print for free, just to help you make your holidays that little bit more affordable.
*NEW* 350+ Free Printable Christmas Tags
Looking for MORE printable Christmas tags? You'll find 54 gorgeous gift tag sets on our free printable Christmas tags page.
Free Printable Christmas Gift Tags
Below you'll find several pages of tags featuring santas, robins, reindeers, puddings, and more. All are backed on a realistic looking parchment background. Or if you're looking for a more wintery design, there are several pages of icy, blue designs.
Each page below features three Christmas present tags, and all you need to do is print them out (the heavier the printer paper, the better), and punch a hole at one end from which you can tie a ribbon to attach the tag to your gift.
If you only have regular-weight printer paper, you can glue a roughly-cut out printed tag onto some thin cardboard (eg, from you breakfast cereal box or something like that). Allow to dry, then trim neatly around the tag, punch a hole at the end, and voila ... a lovely (and free) Christmas present tag!
Just click on the images below to download a page of printable Christmas tags...
These printables are for personal, non-commercial use only.
Penguin, Holly, and Xmas Present Tag Sheet:
Xmas Pudding, Reindeer, and Robin Tag Sheet:
Xmas Tree, Santa, and Snowman Tag Sheet:
Xmas Presents, Bow, and Buttons Tag Sheet:
Presents, Ribbons, and Xmas Tree Tag Sheet:
Looking for printable cards?
If you're looking for more printable Christmas projects do take a peek at our free printable Christmas cards:
Free Printable Christmas Cards Gallery 1
Free Printable Xmas Cards Gallery 2
Other Gift Wrapping Ideas...
If you've enjoyed our free printable Christmas gift tags, you might also want to check out our page of gift wrapping techniques , complete with printable bag and box templates. They're all easy to make and look fabulous when printed on colourful paper.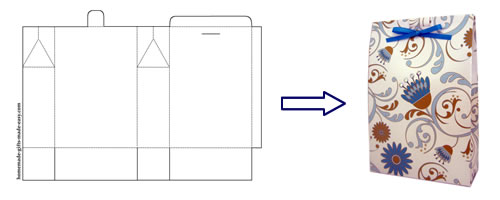 There are also instructions for how to make gift boxes using origami techniques, and lots of other creative and fun gift wrapping ideas.