Happy Thanksgiving Images for 2023
Last updated: August 11, 2023
Beautiful Happy Thanksgiving image quotes and sentiments for you to share with friends and family this Thanksgiving day. From autumn leaves to harvests and pies, these images truly capture the warmth of the holiday.
Happy Thanksgiving Image Collection
Scroll down the page to see all of our Thanksgiving image quotes and wishes for friends and family. If you're looking for more wishes, take a look at our full collection on our Happy Thanksgiving messages page.
Let us give thanks with grateful hearts.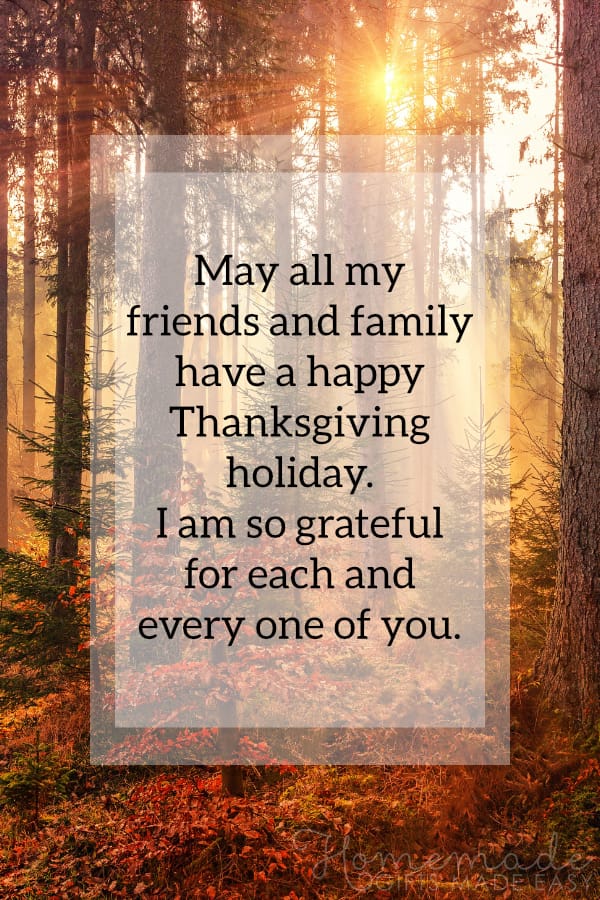 May all my friends and family have a happy Thanksgiving holiday. I am so grateful for each and every one of you.
Eat, drink, and be thankful.
Harvesting memories and moments of joy.
From every autumn leaf of gold, to the warmth of a family to hold. Happy Thanksgiving!
To an autumn harvest of joy and Thanksgiving blessings.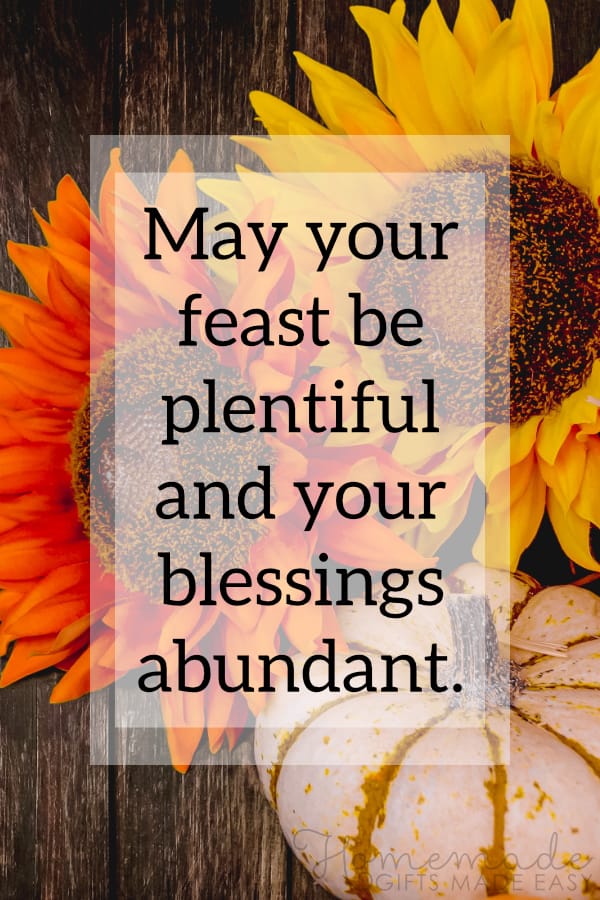 May your feast be plentiful and your blessings abundant.
A heart full of gratitude. A table full of love.
Forever on Thanksgiving Day the heart will find the pathway home.
~ Wilber D. Nesbit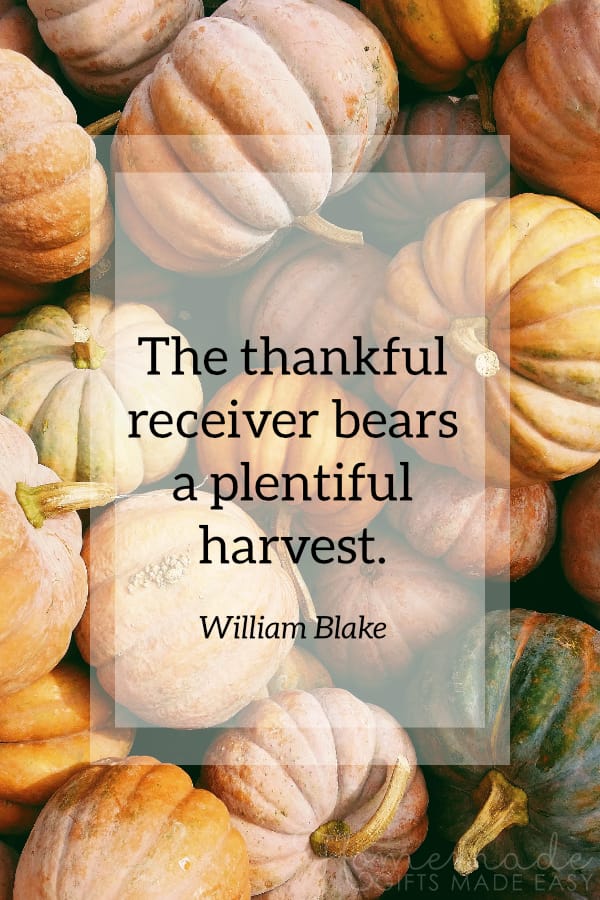 The thankful receiver bears a plentiful harvest.
~ William Blake
May the golden hues of fall bring warmth to your Thanksgiving.
May your life be full of both Thanks and Giving!
Happy Thanksgiving! May the autumn glow and delicious harvest of the season bring you happiness and prosperity.
Thanksgiving is on of my favorite days of the year because it reminds us to give thanks and to count our blessings. Suddenly, so many things become so little when we realize how blessed and lucky we are.
~ Joyce Giraud
May your Thanksgiving be full of peace, love, and joy.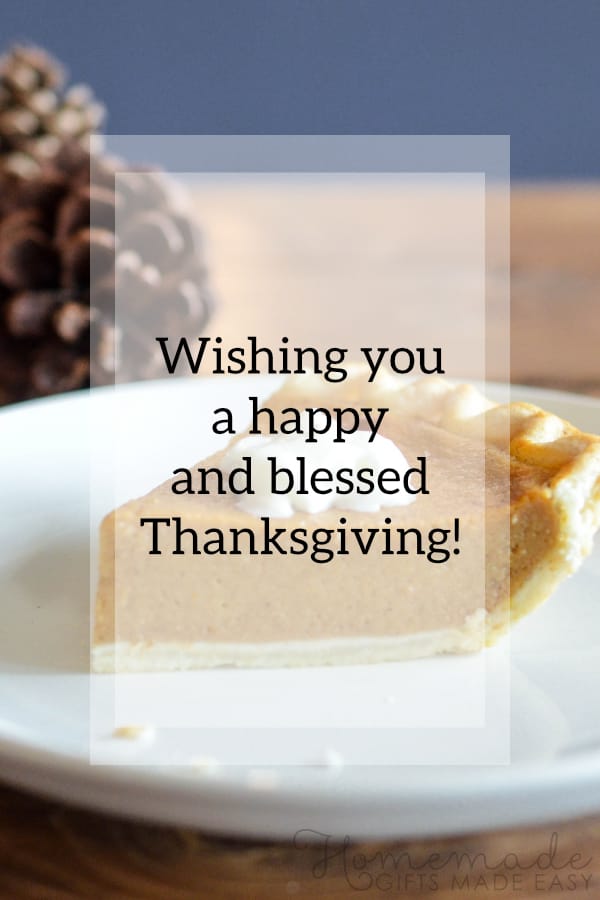 Wishing you a happy and blessed Thanksgiving.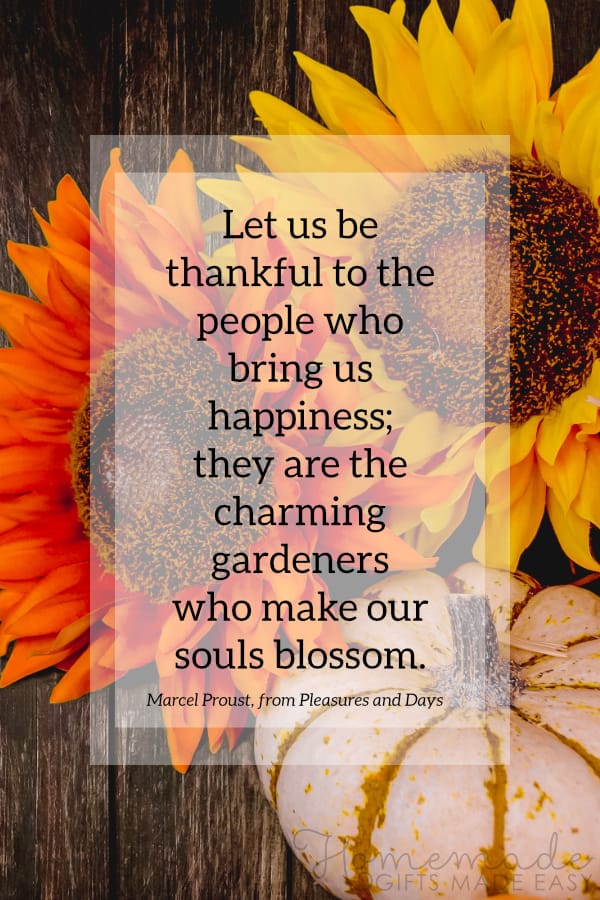 Let us be thankful to the people who bring us happiness; they are the charming gardeners who make our souls blossom.
~ Marcel Proust, from Pleasures and Days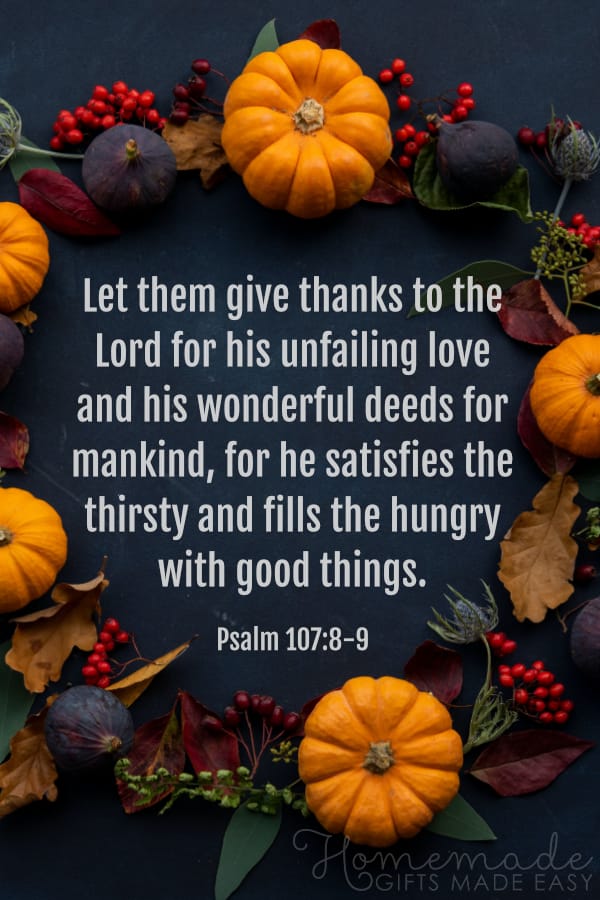 Let them give thanks to the Lord for his unfailing love and his wonderful deeds for mankind, for he satisfies the thirsty and fills the hungry with good things. Psalm 107: 8-9.
As the fall season chills the air and fills our homes with the aroma of pumpkin spice, I want you to know how grateful I am to have you in my life. Happy Thanksgiving!
Thankful. Grateful. Blessed.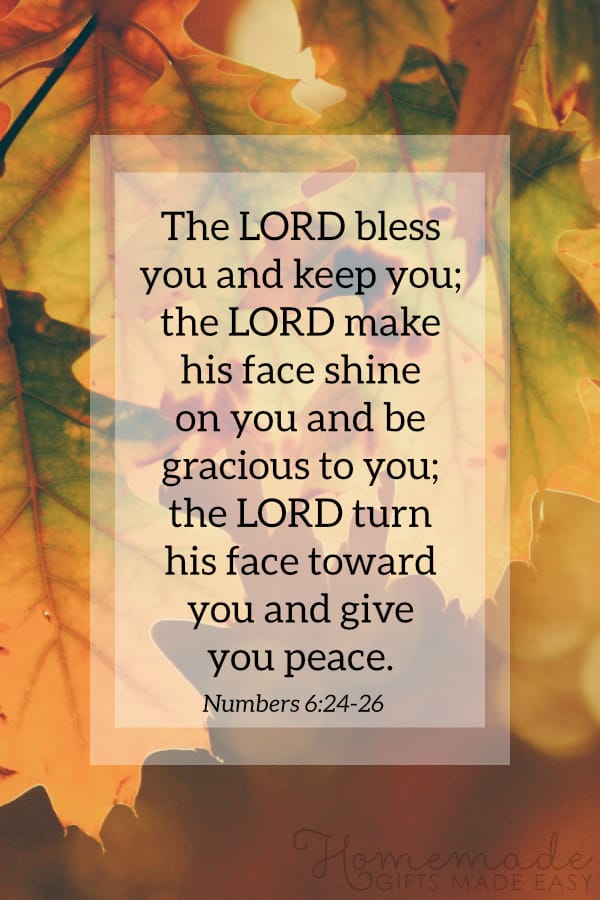 The LORD bless you and keep you; the LORD make his face shine on you and be gracious to you; the LORD turn his face toward you and give you peace. Numbers 6:24-26.
May the presence of your good friends and family nourish your soul this holiday, as you give thanks for all that you are given, as well as all that you are able to give of your own.
Sending autumnal greetings to you and your family, and wishing you a holiday season full of peace, gratitude, and plenty.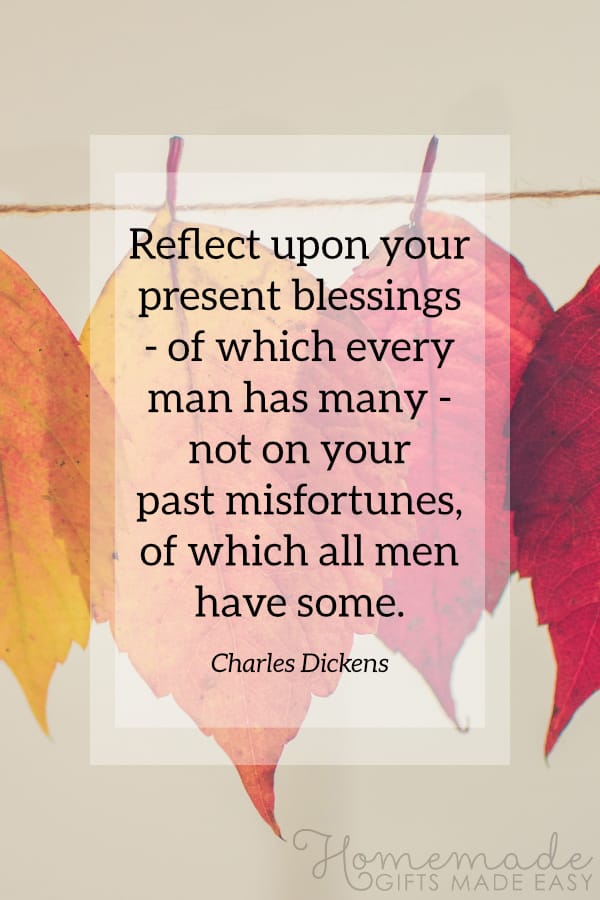 Reflect up on your present blessings - of which every man has many - not on your past misfortunes, of which all men have some.
~ Charles Dickens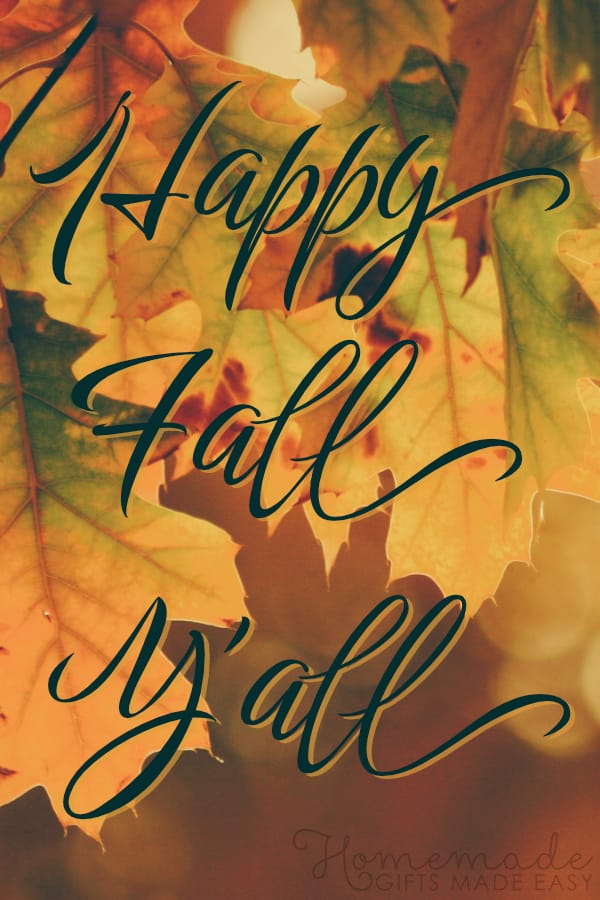 Happy Fall Y'all.
Funny Thanksgiving Jokes for Kids
From funny turkey jokes and corny pumpkin jokes, to roll-your-eyes bad dad jokes about all things Thanksgiving, share these hilarious Thanksgiving jokes with your friends and family around the dinner table! Click here to go to our hilarious Thanksgiving Jokes collection!
Happy Thanksgiving Wishes, Messages, & Quotes
Looking for Happy Thanksgiving wishes? Take a look at our beautifully written messages, blessings, and inspirational quotes you can use to send Thanksgiving greetings to friends, family, and co-workers too! Check out our Happy Thanksgiving Wishes and Thanksgiving Messages for Teams.
Thanksgiving Coloring Pages for Kids & Adults
I hope you enjoyed these Happy Thanksgiving images! To keep the kids busy and entertained while you prepare for the holidays, check out our Thanksgiving coloring pages for a huge range of fun pictures to color in!