Free Printable January 2024 Calendar
Use our free January calendars to help you stay organized in the first month of the year. Pack away the Christmas tree and start the new year with a fresh outlook! What better way to keep those new year's resolutions and start off the next 12 months in style than with a free January calendar template to download and print at home? On this page you'll find a lovely range of January calendars that are beautiful, as well as functional to help you to organize and plan your commitments.
Our free calendar templates are here to help you keep track of all your appointments, deadlines, birthdays, projects and more! Countdown to that special event, or keep track of the whole family's commitments by filling out one of these calendars and putting it on your fridge. Whether you want a dedicated calendar to keep track of a project at work, or you're a home-schooling mom who wants to schedule events and activities, these printable calendars are for you!
The free printable January calendar templates on this page are formatted to print on US letter-size (8.5" x 11" paper). Each calendar on this page starts the week on a Sunday, and several include the major holidays and observances. When you find a calendar template you like, simply click on the image or download button underneath to download your free calendar template.
These printables are for personal, non-commercial use only.
Blank January Calendar Template
This simple black and white January calendar template is perfect for organizing projects around the home or at work.
Winter-Themed January Calendar Template
This lovely snowflake-themed printable January calendar is perfect for starting the new year with a touch of winter magic! Welcome in the winter wonderland while keeping your plans organized.
January Calendar Template - Roses
Download this gorgeous floral January 2024 calendar featuring beautiful watercolor roses. Because we need a little bit of beauty every day!
January 2024 Calendar - Tropical Hibiscus
Download our tropical-themed January calendar featuring a vibrant red hibiscus border. Dream of tropical beaches and beautiful places as you plan out your month!
Printable January Calendar - Eucalyptus
This gorgeous January calendar trimmed with beautiful eucalyptus leaves and delicate flower buds is free for you to print at home.
January Holidays & Observances
January is the first month of the calendar year, the second month of winter in the northern hemisphere, and marks the beginning of Q1. January is a great time to make a fresh start and plan your goals for the year ahead!
New Year's Day
New Year's Day is on January 1 and marks the start of the year in the modern Gregorian calendar. It is frequently celebrated with midnight fireworks and is a time of year when people set themselves new goals or "new year resolutions". Several parades are held on New Year's day in different states, including Pasadena's Roses Parade and Philadelphia's Mummers Parade. Read more about New Year's Day.
Martin Luther King Jr. Day
Martin Luther King Jr. Day is celebrated on the third Monday of January in the United States. It marks the birthday of civil rights leader Martin Luther King Jr., whose birthday was on January 15, 1929. King was a spokesperson for nonviolent activism against racial discrimination. Read more about Martin Luther King Jr. Day.
Free Printable February Calendars
Looking to plan ahead for next month? Click here to go to our free printable February calendars.
Free Printable Weekly Calendar Templates
Feeling overwhelmed by everything you have to get done this week? Don't panic! Take a look at our fabulous free printable weekly calendar templates. Whether you're a list-maker, a time-tracker, or just someone who loves to stay organized, we've got a design that will help keep your week on track!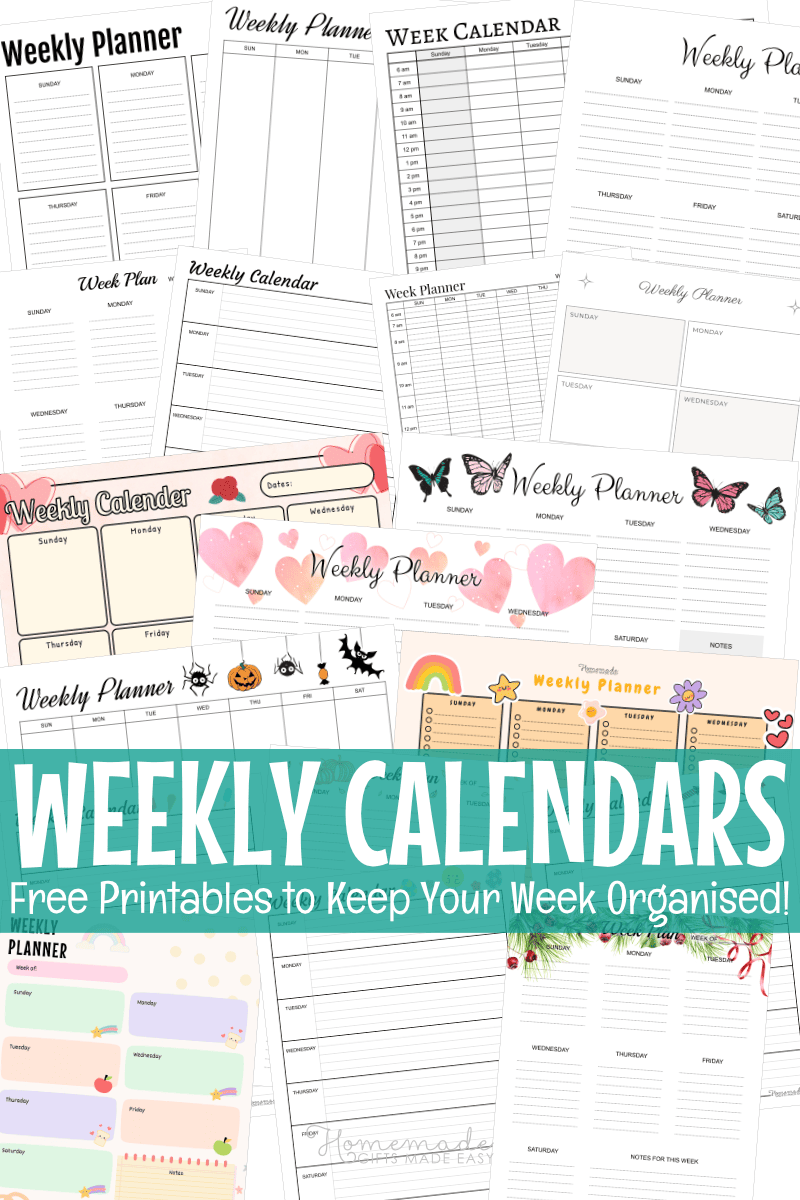 Year Calendars
Monthly printable calendars are great, but if you're craving a bigger picture, our year calendars are just what you need! Head on over to our special Printable Year Calendars page and get a bird's-eye view of your entire year. Say goodbye to missing important dates and hello to a year filled with organization and success!
More Free January Printables
We hope you found our free printable January calendars useful! If you're looking for more free printable resources, take a look at some of our other free winter printables.
Winter Coloring Pages
Snowflake Coloring Pages
Snowman Coloring Pages
Snowman Templates
×
This printable is for personal, non-commercial use only.