Making Gift Boxes
Free Box Template & Easy Instructions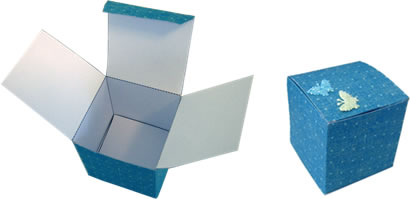 Making gift boxes is fun and easy. You can make one in just a few minutes with the instructions on this page. You can make cube-shaped, heart-shaped, and other-shaped boxes.
Making Gift Boxes - Blank Templates
Make a box using your own craft paper and card stock. Print one of these templates onto the blank side.
Click the box you want to make for further instructions and free template:
Making Gift Boxes - Cube Box
This cube box looks very cute and is really easy to make. It's a good size for small gifts like candy or a small soap or some jewellery. Even though it's a plain design, you can dress it up with stickers or brads or ribbons to make it look more sparkly & special. When I made this one I happened to have couple of cute butterfly stickers that I added to the lid.
Materials
All you need is
A printer
Colored paper/card to print onto
Scissors or a craft knife
Glue or double sided tape
That's it!
Download Template
First up, you'll want to download this free gift box template . It makes a cube box approximately 5.7 cm (2 ¼ inches) per side.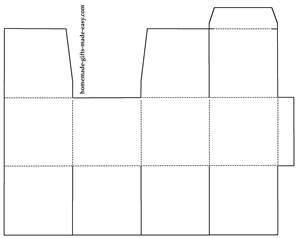 Open the file and print it onto your nice paper. If your paper is coloured on one side only, then make sure you print onto the blank side .
I'm sure you'll probably figure out how to put the box together just from looking at the template, but here are some step by step photos just in case.
Cube Box Template Instructions
Cut along all the solid lines, then score along the dashed lines using a butter-knife and ruler. (Scoring the lines like this helps the paper to fold more easily in the next steps.)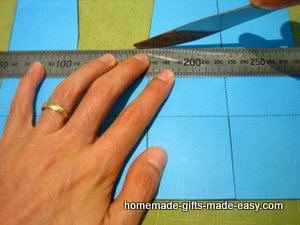 Step 2
Put glue or double sided tape on the side-tab, then close the template into a tube shape.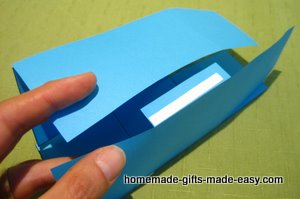 Step 3
Fold in the tabs on the bottom of the box. Apply some glue or double sided tape before folding in the last tab, to hold the bottom in place.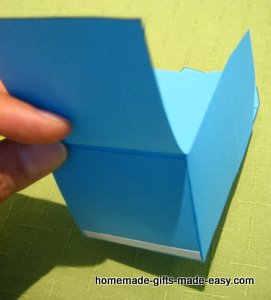 Step 4
The lid has a simple tab closure like this: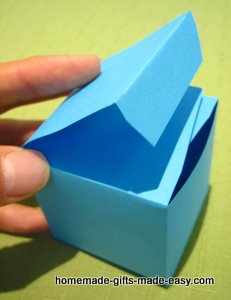 Finished!
Well done on finishing your box! How did it turn out? We hope you enjoyed making gift boxes with our free template.