Origami Heart Envelope Instructions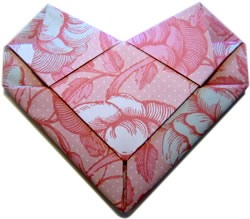 This origami heart envelope is a really neat way to fold a love letter! I wish I'd known about this when I was a teenager. My Valentine's day love letters would have looked so much nicer!!
To make this heart envelope, basically what you do is fold the envelope out of the actual letter, so that you have letter an envelope in one. This also makes a really neat way of writing gift tags or Christmas messages, especially if you use nice paper.
This design may look a little complicated, but actually it's pretty easy when you follow the video tutorial step by step.
By the way, you'll need A4 paper, or A4 proportioned paper for this one. If you live in the USA, and you only have access to US letter paper, then that's no problem. It's really easy to make A4 proportioned paper - it literally takes about 20 seconds. Just follow the instructions in the second video below.
Video troubleshooting: If the video doesn't display at all, you might need to download the free Adobe flash player . If the video plays keeps stopping and starting, then it's best to pause it, take a loo break, and come back in a few minutes once the video is fully loaded.


Supplementary video - how to make A4-proportioned paper:
How did you go learning how to make your own envelope? I hope you found my instructions clear. If you have any questions or comments, or just want to say hi, then please contact me with this handy form , it's always a pleasure to hear from visitors!
Alternative: Origami Heart Love Note
If you just want to write a short note to your sweetheart then check out the origami heart love note as an alternative design: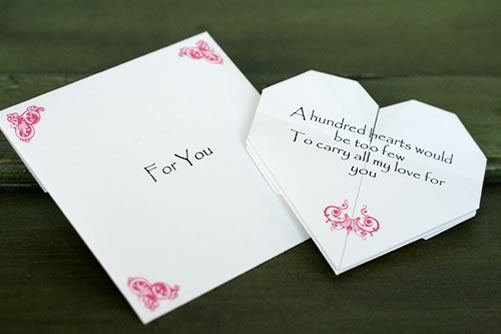 What Next?
Here are some other projects on my site I think you might enjoy, especially if you're into origami or wrapping things so they look pretty :-)