Pipe Cleaner Ornaments
Candy Canes, Animals, Arts & Crafts

This is my page of fun pipe cleaner ornaments to make. I hope you like it!
Looking for a fun craft activity to do with the kids? Making pipe cleaner ornaments is something that kids can have a lot of fun doing, and then have the satisfaction of seeing the ornaments they've made hanging on the Christmas tree.
What type of pipe cleaner ornament do you want to make?
Candy Cane Ornaments | Animals & Art
On this page you'll find step by step photos for how to make pipe cleaner candy canes, followed by a selection of the cutest pipe cleaner animals and art from around the web to inspire you for your next creations...
Candy Cane Pipe Cleaner Ornaments
Step 1
Gather your materials. You'll need:
Pipe cleaners - a red one and a white one
Scissors or pliers for cutting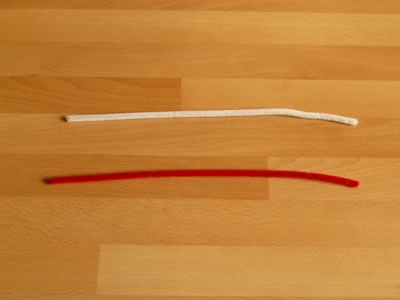 Step 2
Twist the two pipe cleaners together.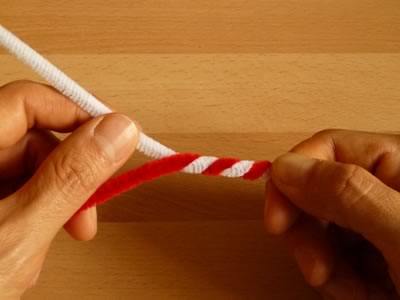 Continue until the two pipe cleaners for one long spiral.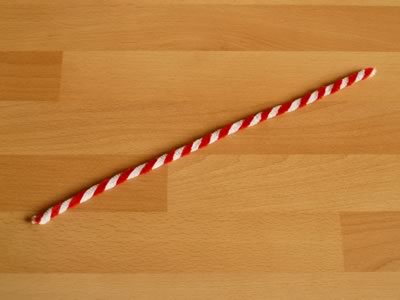 Step 3
Cut the spiral into shorter lengths. 4" (10 cm) is a good length to make a candy cane.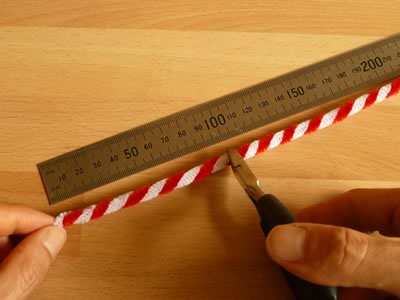 Step 4
Bend the spirals into candy cane shapes.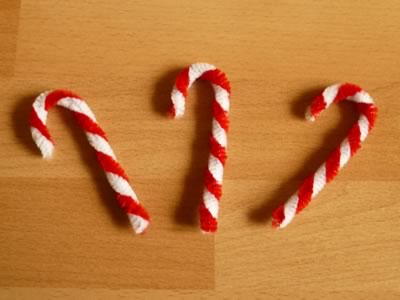 As a variation, you can make candy cane hearts.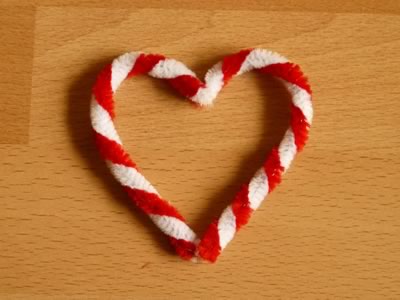 Pipe Cleaner Animals and Art
Now that you've mastered the basic candy cane pipe cleaner ornaments, perhaps you'd like to try something more ambitious. Here's a selection of some of the most impressive candy cane animals, art, and craft that I've come across. I hope they'll provide you with the inspiration to create your own pipe cleaner masterpieces!
First up is this incredible woodland scene. I think the deer with its antlers is especially neat.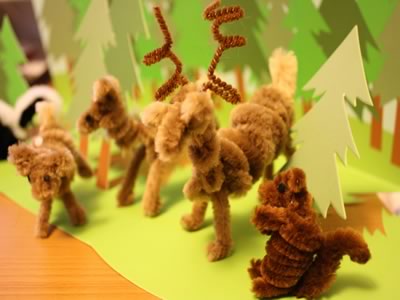 These pipe cleaner animals are actually finger puppets. How sweet!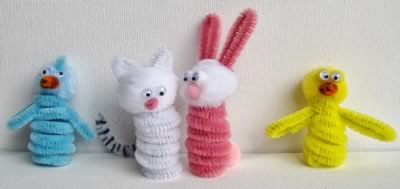 Do aliens count as animals? I'm not sure, but these are very cool. These are by the same person as the previous photo, and once again they're also finger puppets.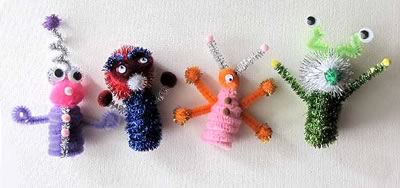 What Next?
I hope you enjoyed my page of pipe cleaner ornaments! Maybe you'd like to take a peek at my other Christmas ornament projects...
Or see my complete collection of homemade Christmas ornament tutorials.