Romantic Ideas for Boyfriend
Looking for romantic ideas for your boyfriend... a gift, or a romantic experience you can share?
Either way, you want to show how much you care for him, and how you cherish the times you spend together.
By giving him a romantic gift or experience, you deepen your relationship. Your boyfriend feels loved and extra special, and even more attracted to you.
But, how can you let him know how you feel? And make him feel special?
Here are some of the sweetest romantic ideas for boyfriends that will touch his heart.
Romantic map
On a map of your city, mark all the places holding happy memories for you and your boyfriend. Every time he looks at it he will think of you and all the wonderful times you've had together.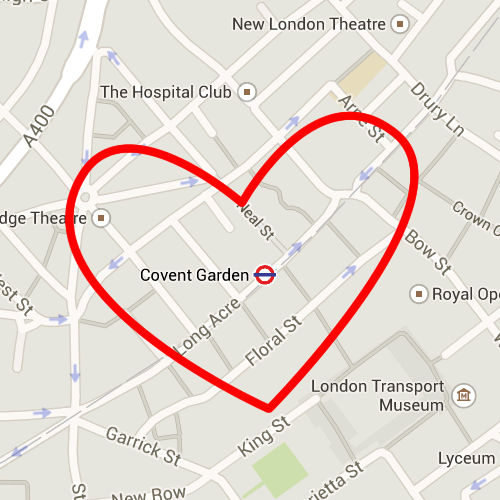 Here are some ideas for places to mark on your map: where you first met, your first date, first kiss, favourite theatre, favourite cafe, first holiday, anywhere sentimental really...
You can print maps from google maps , or just pick one up from a news-agency or your city's tourist bureau.
Write a Love Letter
This is THE classic romantic idea for your boyfriend. Hand write an old-fashioned love letter or card that he can cherish. Tell him how much you care about him, and how he makes you feel when you are together. Then, whenever you're apart, he can read it and feel all warm and fuzzy.
You'd be surprised how sentimental men are.
Finding the words to express how you feel can take time. Song lyrics are good inspiration, and so are romantic quotes and poems . The best source of inspiration, of course, is your own heart.
Finishing touches: Spray your letter with your perfume so that it also smells like you, and seal it with a kiss.
A nice, glossy, lipstick kiss... and the letters S.W.A.L.K. - sealed with a loving kiss!
Romantic dinner
A romantic dinner can be a truly magical experience.
Create the right atmosphere and your boyfriend will fall even more in love with you. Set the scene with candles and dim lighting. Put on some soft music that both of you like - perhaps some jazz? Wear a little black dress, smokey eye makeup, and a sexy perfume. He won't be able to take his eyes off you.
Serve your boyfriend's favourite dish. If you're not sure what that is, then it's hard to go wrong with a pasta dish, a green side salad, and some fresh crusty bread.
Choose a nice wine to go with dinner - ask the liquor store owner to help you find something nice within your budget. If you aren't old enough to be drinking wine, you could always buy a nice sparkling fruit juice and serve it in wine glasses.
For dessert, how about some chocolate dipped strawberries ?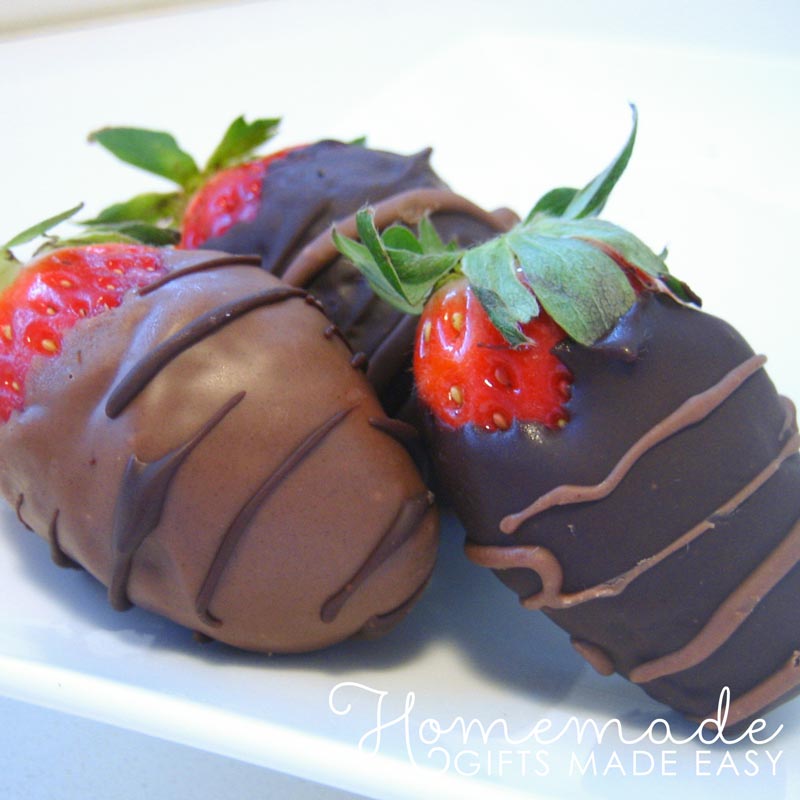 If you don't get much privacy at home, plan a romantic picnic. Some of my favourite memories are of going to free summer concerts with my boyfriend, listening to live jazz, and sharing a picnic dinner (or take-away pizza!).
Music Mix Collection
An oldie but a goodie romantic idea for your boyfriend.
Put together a CD or playlist of songs that have special significance for you. Songs that you've danced to. Songs that played in the background on your first date. Songs that you both like.
Decorate the CD cover - you could use a photo of the two of you together, and on the inside cover you could include a romantic quote . Or, write out the lyrics from one of your favourite songs.
"Things we Love" Poster
Make a personalized poster of all the things you and your boyfriend love doing together!
This is such a romantic boyfriend gift idea! You can personalize your poster with all the things you love doing together, or make a "Remember When" poster and put down all the happy memories you've shared.
Click here to personalize and print your poster
Other people also like...
Looking for something more creative? Check out my Creative Boyfriend Gift Ideas page. There are many other romantic ideas for boyfriends, and I'll be adding more over the coming weeks as we get ready for the Christmas season.
We now have a wedding anniversary gifts page with lots of anniversary gift ideas and inspiration too!