Make this beautiful Dollar Origami Butterfly
This dollar origami butterfly makes a great wedding gift. My sister and her husband-to-be didn't want any hard goods gifts for their wedding, so my husband and I gave them some origami money hearts and butterflies :-) Perfect symbolism for the beginning of a new life together, don't you agree?
By the way, you don't have to use 1 dollar bills... use any denomination you like. Certainly larger bills are appropriate for a wedding present!

The method for folding an origami money butterfly is nice and easy. Even if you've never tried any sort of dollar bill origami or other paper folding, you'll still have no problem.
We'll start with picture instructions, and further down the page there's a video tutorial .
Picture Instructions
You'll need two bills for this design.
Step 1 : Fold a bill in half lengthwise, then unfold again.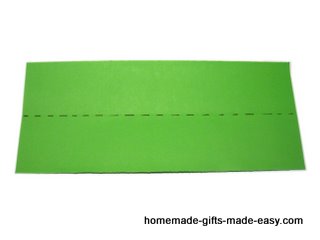 Step 2 : Fold the corners in to meet the centre-line.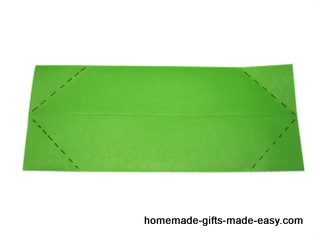 Step 3 : Fold the bill back and forth like an accordion, until it looks like this. The precise number of folds doesn't matter.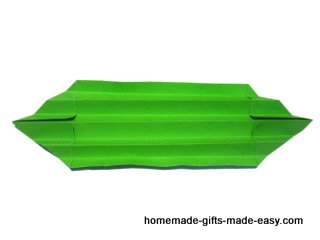 Step 4 : Place your second bill below the first, and fold in the corners along the dotted lines shown here. The lines are placed so that widths of the top and bottom bills are the same at the place where they adjoin.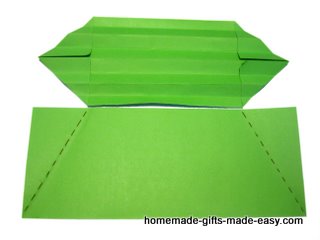 Step 5 : Accordion-fold the bottom bill until it looks like this. As in step 3, the precise number of folds doesn't matter.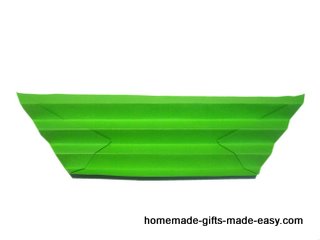 Step 6 : Place the two bills next to each other like this.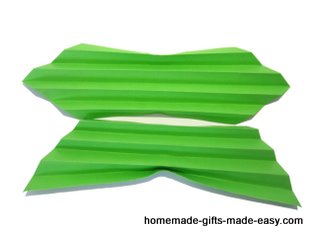 Step 7 : Use a pipe cleaner / chenille stem (Amazon) or ribbon to attach the two notes together and form 'antennae'. Well done, you've finished! Cute isn't it?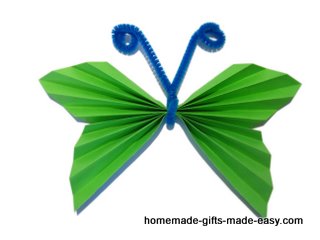 Video Tutorial
In case you're wondering, no, that's not monopoly money, it's Australian money. It works perfectly for making a dollar origami butterfly because it's so colourful.
What next?
Here are some other projects you might enjoy...
Or check out the full list of all my money origami tutorials.