Handmade Christmas Card Ideas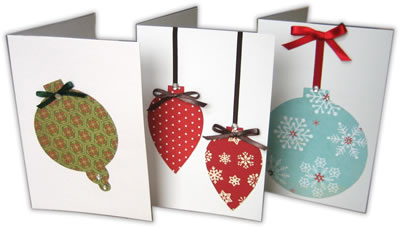 Looking for handmade Christmas card ideas so you can wish your friends and family a Merry Christmas this year?


Homemade cards don't have to be difficult to make, or require lots of fancy craft equipment. Sometimes its the simple designs that really stand out and look stunning... and of course these are much easier to make in bulk!

On this page you can download a free printable template for three different shaped Christmas bauble shapes. Using these, you'll be able to make a bunch of lovely Christmas cards in minutes.

And don't forget to check out the photo gallery at the bottom of the page for links to more easy homemade card and gift ideas!
Gather your materials:
To make your own Christmas card, you'll need:
Colourful paper
Card stock (or a pre-cut cards)
A pencil
Scissors
Glue
Sequins, plastic jewels, or other sparkly embellishments...
Printed template
Instructions:
Print out the template sheet and cut out the bauble shapes (these are your templates).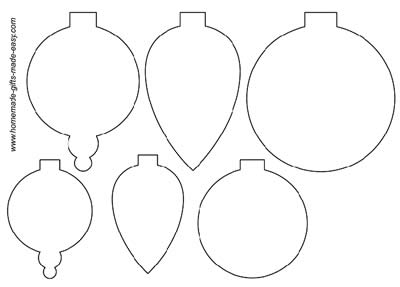 Trace around your chosen template onto the back of festive, colourful Christmas paper.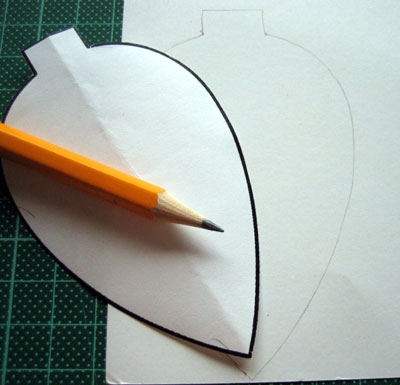 Cut out the shape and glue it down onto the front of your card.
Embellish this with small lengths of ribbon, bows, sequins, glitter, jewels... just have fun!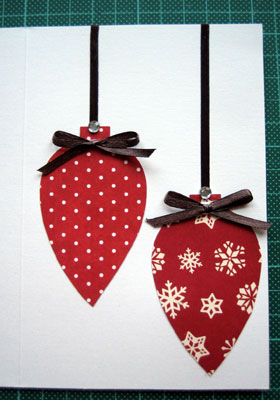 Now trace around the other templates on other pretty paper and make more cards!
Another use for your free template
Perhaps you have seen this project already, but if not I just wanted to let you know that you can also use this free template for making paper baubles.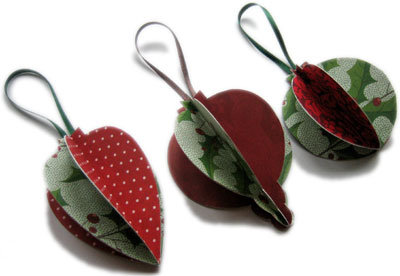 Wondering what to write in your cards?
Check out these other pages on my site for carefully collected Christmas card message ideas:
Christmas poems
Funny Christmas poems
Christmas religious poems
Christmas poems for kids
Witty Christmas quotes
Christmas Card Messages and Verses
More handmade Christmas card and craft ideas...
Here are some other projects I think you might enjoy:
Or check out my full list of Christmas craft tutorials.