Making Soft Blocks for Babies
Making soft blocks is a fun project you can sew by hand ( no sewing machine required), and the finished blocks make a lovely homemade baby gift.
I chose a soft fleece material for these toy blocks, and sewed bright shapes cut out of felt to decorate each side. It was such a fun project, and the bright felt colors made me feel so cheery!
Materials for Making Soft Blocks
To make one block, you will need: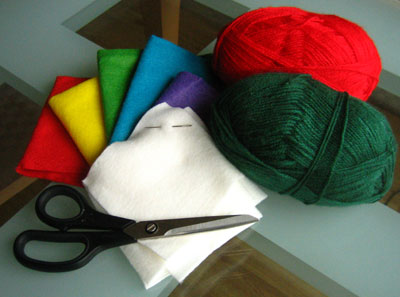 Enough fleece material to cut out six 5x5 inch (12x12cm) squares
Colored felt scraps
Scissors
Acrylic or wool yarn (I used 8 ply acrylic yarn)
A needle big enough to thread your yarn
Polyester toy filling
Make Soft Toy Blocks: Instructions
Step 1:
Cut out felt shapes to sew onto your blocks. Use strips of felt, or cut out triangles and circles.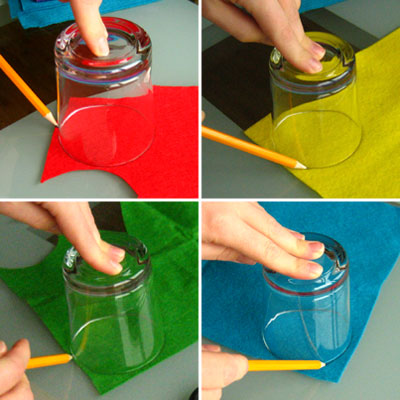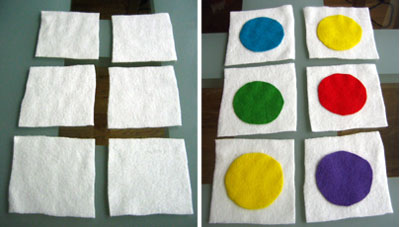 Step 2:
Sew the felt patterns onto the fleece squares with a basic straight stitch (running stitch).
I used contrasting yarn color to make the stitching stand out, and also sewed a little pattern in the center of each circle.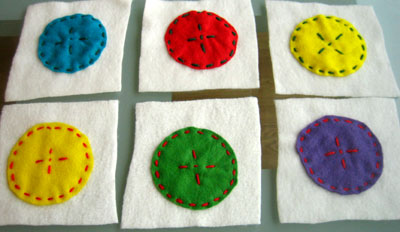 Step 3:
Now that the felt patterns have been sewn onto each fleece square, it is time to sew the squares together to make the cube.
Lay out your squares in a cross-shaped pattern (shown below), and decide which order you want your patterned squares to be in.
Using a blanket stitch, sew together the edges of each felt square.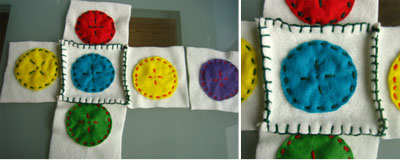 Sew together the base of the cube first, and then stitch up the sides of the cube. Finally, sew on the top square, keeping one edge open so that you can put in the toy-filling.
Step 4
Fill the fleece block with polyester soft toy filling. Use blanket stitch to sew the remaining seam.

And now you're done!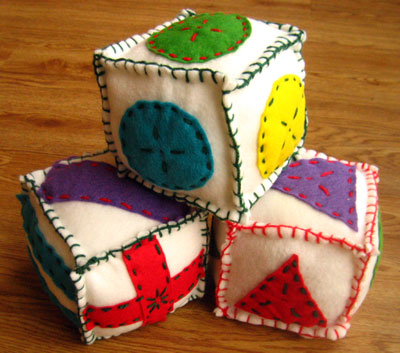 You might also like...
I hope you enjoyed making these soft toy blocks! Looking for something else to make? Here are some more baby gift ideas:
... or click here for even more homemade baby gifts tutorials .

© 2023 Homemade-Gifts-Made-Easy.com, All Rights Reserved