Money Origami Christmas Tree
A money origami Christmas tree makes a great gift popped inside a card!
The money Christmas tree on this page makes a great gift on its own or incorporated into a Christmas card. If you're looking for ideas on how to make Christmas gifts, then it doesn't get much easier than this!
There are loads of dollar bill origami designs out there, some easy, some hard, and this Christmas tree is definitely one of the easier ways to fold money. So if you're new to origami money folding, don't worry. Just follow the steps below.

In case you're wondering, that's a Vietnamese note, because I was on holiday there recently.

Before you fold real money, try it on a piece of regular paper (cut to dollar-bill size, of course). Then once you're confident, go ahead and try it with a real note.
Dollar Bill Christmas Tree Instructions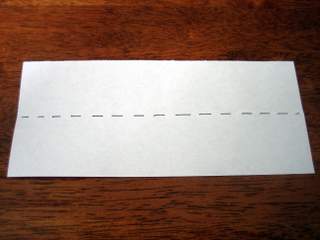 Step 1 : Fold note in half lengthwise, then unfold



Step 2 : Fold note in half along short axis



Step 3 : Fold top flap to right, leaving about 1cm strip on the right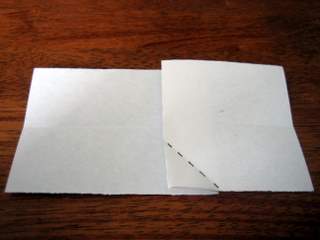 Step 4 : Fold and unfold corner flap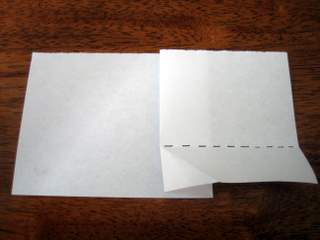 Step 5 : Fold along dotted line shown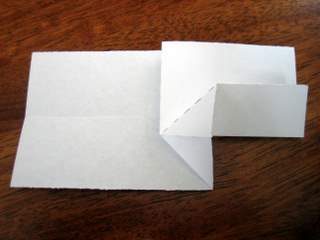 Step 6 : Your bill should look like this now. Repeat steps 4 and 5 on the other side of the bill.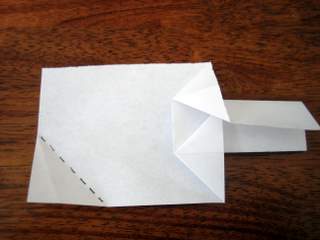 Step 7 : Fold corner to centre-line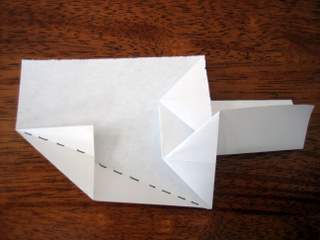 Step 8 : Fold along dotted line shown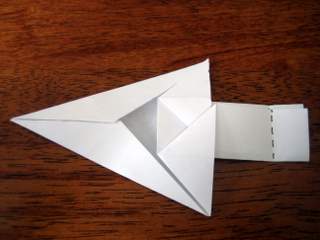 Step 9 : Repeat steps 7 and 8 on the other side of the note. To shorten the tree's trunk, fold along dotted line shown.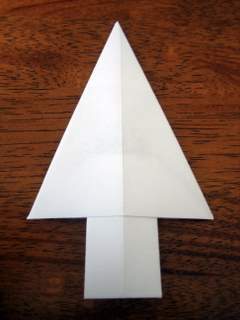 Step 10 : Turn the note over and voilà, your creation is complete! If it doesn't lay quite flat, try squashing it in a heavy book for a while. Once it lays nice and flat, you can attach it to a Christmas card with a bit of double sided tape.


What next?
Here are some more festive origami money tutorials for you: