Free Printable Valentine's Day Word Search Puzzles
Last updated: August 10, 2023
Looking for a Valentine's Day word search puzzle to keep your kids entertained? With words like "cupid," "love," "chocolates", and "flowers," our Valentine's puzzles will add a touch of sweetness to the occasion. Children of all ages, and the young at heart, will have a blast discovering all these words, and more, in a free printable Valentine's word search from our collection.
Valentine's Day isn't just a day for lovers. It's a day when we can all celebrate love and friendship. After all, it's love that makes the world go around. And how better to celebrate the day of love, than with a free Valentine's word search!?
No matter how old your little ones are, we've got a Valentine's word search perfect for their ability level. From easy, to medium and difficult, we've got you covered. We've labeled each Valentine's Day puzzle by difficulty level to make it easy for you to find the right one.
So why wait? Choose a puzzle, get out the hot chocolate and cookies, and settle in for a day of love, warmth, and happiness with your favorite little people.
At the bottom of this page, you'll find solutions you can download for each Christmas word search puzzle in case your kids get stuck, and you'd like to give them some clues.
Jump to a section or scroll down the page to see all the Valentine's word search puzzles and solutions. These printables are for personal, non-commercial use only.
Easy | Medium | Hard | Solutions
Easy Valentine's Day Word Search
With cute, child-friendly vocabulary and a list of 10 words, this easy Valentine word search is perfect for young children. The word directions are only down and right.
Medium Valentine's Day Word Search
This medium-level Valentine's word search with 20 words will keep slightly older children occupied on the day of love. The word directions are down, right, and diagonal down-right.
Hard Valentine's Day Word Search
For older children, and the young at heart, this 30-word Valentine's word search printable will provide plenty of fun and enjoyment on the year's most romantic day. The word directions are up, down, left, right, and diagonals.
Solutions for Valentine's Day Word Searches
Are your kids having trouble finding those last one or two words? No problem, here are the solutions so you can help your kids find where those last few words are hiding on the page.
More Valentine's Day Printables for Kids
If you're looking for more activities for Valentine's Day, take a look at our vast collection of free coloring pages and templates! They're all completely free to download and will keep your little ones entertained.
Or, if your kid loves word searches, check out our collection of Word Searches for Every Occasion and our Hard Word Searches.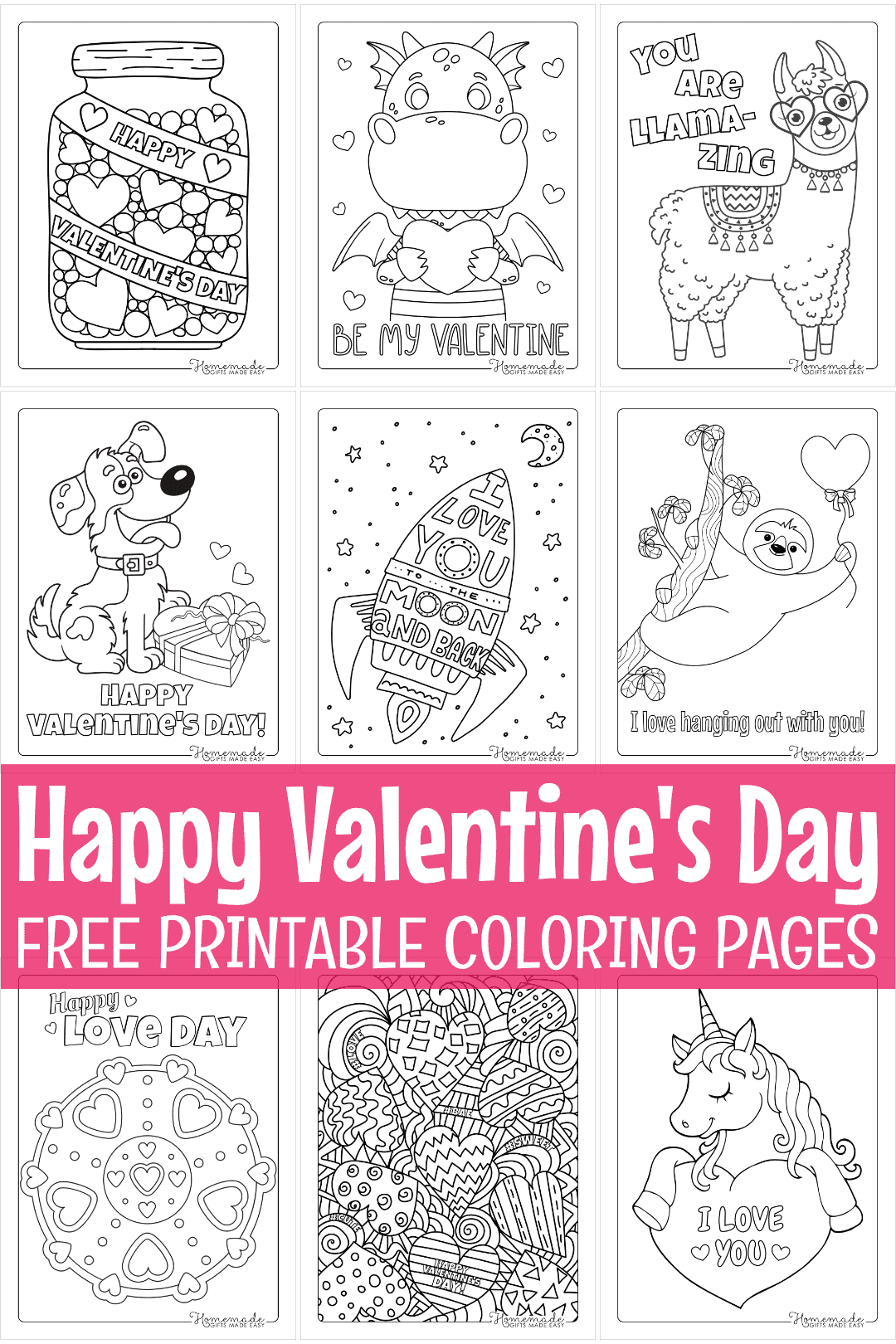 Valentine's Day Message Ideas
Not sure what to write in a Valentine's Day Card? Check out our messages pages for inspiration:
Valentine's Day Messages for Friends
Happy Valentine's Day Messages
Valentine's Day Quotes
Valentine's Day Images
Valentine Card Sayings
Love Messages for Him
Love Quotes for Him
Love Messages for Her
Love Quotes for Her
Short Love Quotes
Funny Love Quotes
Cute Boyfriend Quotes
×
This printable is for personal, non-commercial use only.